Posted March 7, 2016, 1:52 p.m. - 6 years, 6 months ago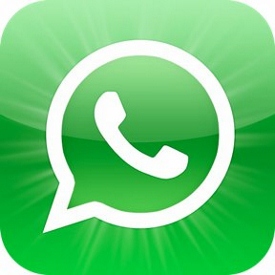 If you're an iOS WhatsApp user you'll be pleased to know you can finally send and receive PDF files after update 2.12.15 was rolled out on March 6th. This service works with files that are both saved locally or stored in the cloud, and also enables permission for file sharing of photos and videos of cloud based content. Android users have been able to do this for a while, so iOS users will be no doubt pleased to catch up.
This update has also addressed issues users were having with the WhatsApp app taking up large amounts of phone storage – particularly frustrating for those with 8BG and 16GB devices. WhatsApp has over 900 million monthly users worldwide, so addressing this bug has been key to continued user satisfaction.
What else is new? Users can now zoom in whilst watching videos, choose a solid colour as the background for chat and the app has an improved interface for the photo and video browser.