Posted Nov. 11, 2016, 9:33 a.m. - 5 years, 10 months ago
Thanks to Iceni Technology's unique license management feature, keeping tabs on your Infix 7 license is now a breeze.
If you have an Annual or Enterprise package for Infix 7, you might be wondering how many of your licenses you've activated, who in your team is using the software, and whether you can free up any licenses for new members of staff.

To find out, head to iceni.com and select Support>Manage Licenses from the top-tab menu.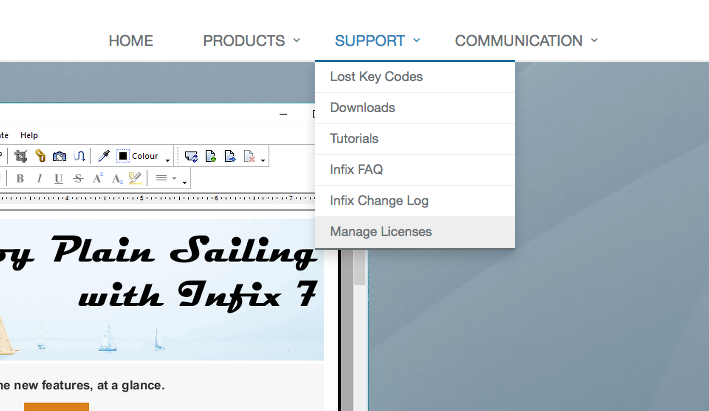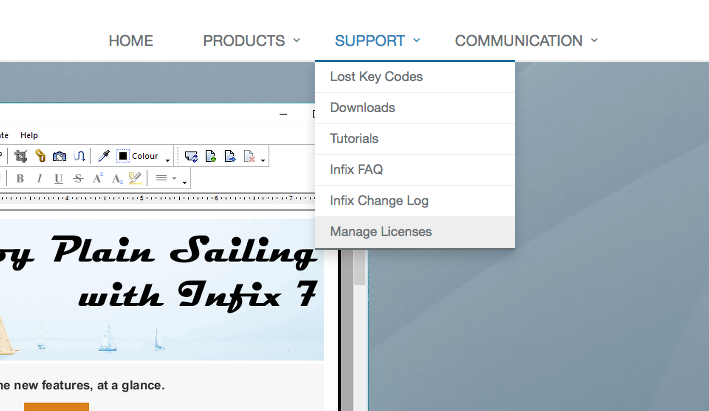 Log in with your license key and the email address used to purchase the license. Then click Manage. Don't worry if you've forgotten your license key. There's an option to have us check our database and email it to you.
Once logged in, you'll be able to see the maximum number of computers your license allows and how many of those are currently activated.
The 'Last Used' column can help you to determine which of your users have recently accessed the software – this is particularly useful if you've maxed out your number of computers and need to reallocate a license elsewhere.
To deactivate the license from a specific computer, simply click the relevant checkbox in the 'Deactivate' column and then click Deactivate.


The 'Manage Licenses' window also shows you your license validity dates, your users' operating systems and what version of the product they're using.
This simple feature helps you stay on top of your license and maximize your user numbers. If you'd like more practical advice just like this, subscribe to the Iceni Technology blog.
Save