Posted Nov. 9, 2014, 9 a.m. - 8 years ago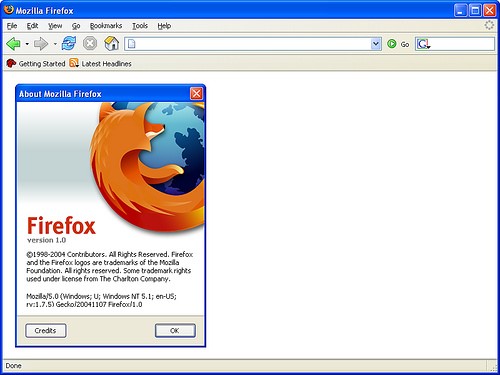 Image credit: https://www.flickr.com/photos/asadotzler/4078506249/
On the 9th November, 2004, Mozilla Firefox 1.0 was released to the public around the world. The developers behind the browsers issues a statement saying; "Now millions more will be able to enjoy a better web experience".
Created by the Mozilla Foundation – a non-profit that is home to a collection of world renowned innovators with a mission to bring choice and innovation to the internet and at the hands of the user, the foundation is based in California and follows the foundations laid by the world's first widely used browser for the internet, Netscape.
The release was launched after the highly successful Preview Release that was launched the month earlier in October when over 8 million people downloaded the demo version of the browser.
And today, the browser is just as popular. Second in the browser statistics to Google's Chrome, Firefox hands down beats Internet Explorer as well as Opera and Safari.
Today, Firefox is known for being the fastest browser available so it ideal for the gamers in the world who require quick download speeds.
Firefox also has a vast array of browser extensions that users can download to make their browser exactly how they want it. Customising the experience making it right for them and their needs.
Features and updates have moved on considerably since the first release of Firefox, with the browser on update 32 as of September 2014. The new update includes features such as:
Faster HTTP caching as default, historical use information for logins that are stored within the password manager, wed audio editor, easier and more intuitive back, forward, reload and  bookmarking features.