Posted Jan. 24, 2017, 3:33 p.m. - 5 years, 8 months ago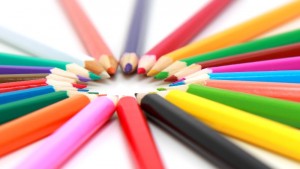 Whatever software they use to create, graphic designers more often than not save their finished products as PDFs.
File compression, image preservation and, of course, straightforward mobility make PDF an ideal format for sharing and distributing posters, display adverts, newsletters, booklets, brochures and so on.
But say the PDF file arrives with a client and the colour shade on the company logo is not quite right. Or a printer spots a discrepancy in colour over a couple of pages. Do you have to take the time to send it back to the designer?
Or what about the general office user who wants to use existing PDF files as a template for a company newsletter, but would like to change the colour scheme around a little?
Just a few clicks
Infix PDF Editor 7 makes it really easy to change colours anywhere in a PDF document. Background fill, shapes, text, graphics – all can be altered with a few clicks of the mouse.
Simply use the Object Tool to select an area, click on the Colour Picker, and you are away.
Infix 7 lets you choose entirely new colour schemes from the inbuilt palette, or you can use the Swatches tool to pick colours from within a document. This is great for matching up shades accurately.
Most conveniently at all, you can change colour schemes throughout a document with a single click. When you select an object and open the colour options, you can use Change All to find other places where the same colour is used, and change these too.
You can even decide whether you want to change fill or stroke (line) colours only, or graphics or text, or all of them.
This provides a fantastic flexibility for tweaking colour schemes straight in a PDF document, without having to go back to source on expensive graphic design software.
Save