Posted Aug. 2, 2013, 3:07 p.m. - 9 years, 7 months ago
August 1st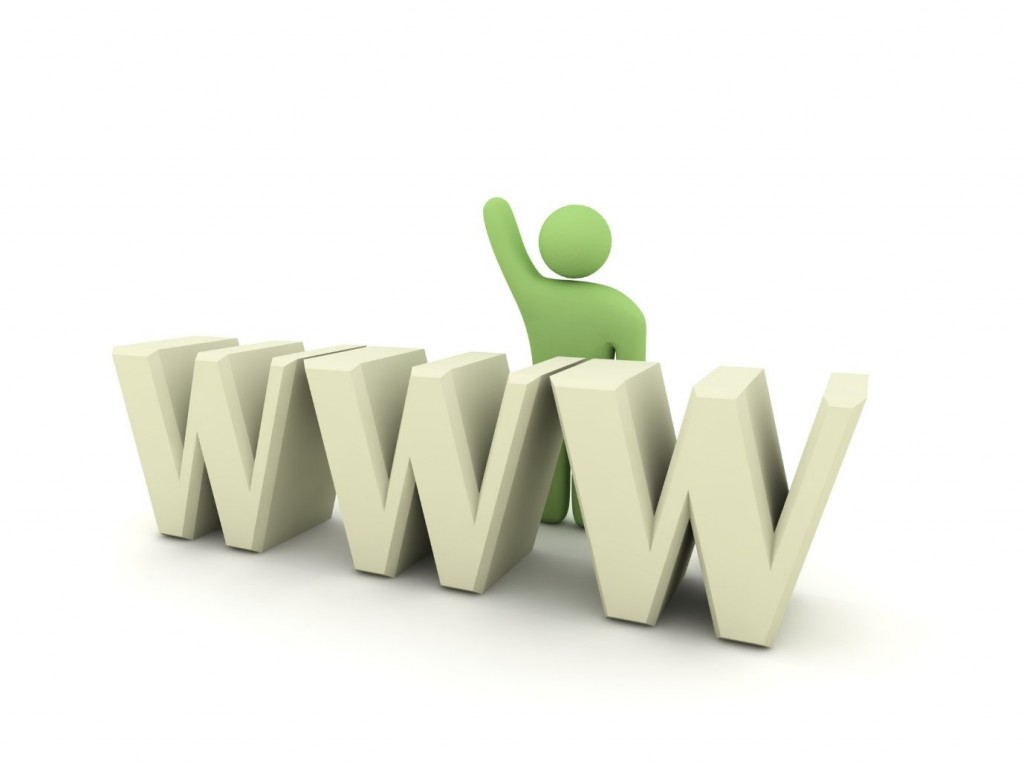 Year: 1969
Event: "Pioneer of the World Wide Web" Henrik Frystyk Nielson is born in Denmark
Interesting Facts:
• Henrik was Tim Berners-Lee's first graduate student at CERN, and also shared desk space with Håkon Wium Lie, who later went on the invent CSS with Bert Bos.
• Nielson currently works at Microsoft and is the Principal Architect of the Windows Communication Foundation team.
August 1st

Year: 1989
Event: Microsoft Office is introduced for the first time as a bundled set of applications, including Word, Excel and PowerPoint.
Interesting Facts:
• The oldest version of Microsoft Office currently with mainstream support is Office 2010 on XP with SP3, Windows Server 2003 with SP2, Vista with SP2, Windows Server 2008 ad Windows 7. All mainstream support for Office 2010 will end October 13, 2015.
• The oldest version of Microsoft Office with extended support currently is Office 2003 on Windows 2000 with SP3 & 4, XP with SP1 and on Windows Server 2003. This support will cease for good on April 8, 2014.
August 3rd
Year: 2005
Event: Mozilla Corporation founded in Mountain View, California
Interesting Facts:
• This exists as corporation to handle the non-profit Mozilla Foundation's revenue streams. It does not float on the stock market and there are no shareholders, stock options and dividends are not paid.
• The Corporation's website, www.mozilla.com, is home to both Firefox and Thunderbird downloads.
• The board and management team at Mozilla Corp. are all from very well connected backgrounds, including former CEO of LinkedIn Reid Hoffman and Dave Miller, lead developer at Bugzilla
August 5th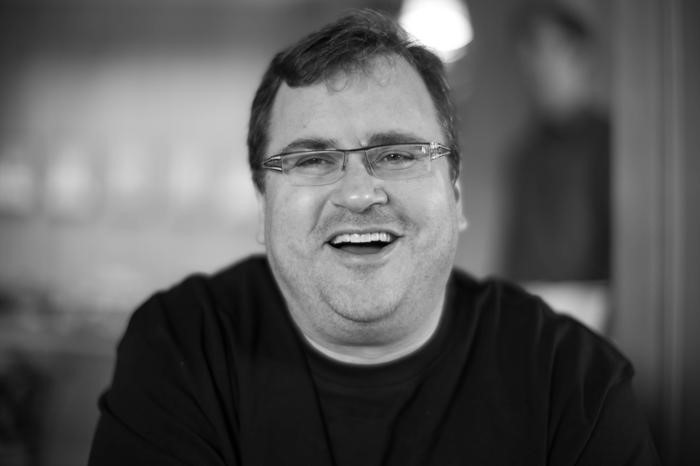 Year: 1967
Event: Reid Hoffman, co-founder of LinkedIn, born in California
Interesting Facts:
• Before LinkedIn, Hoffman had an interesting career, including a part on the board of directors who founded PayPal and eventually moved on to become PayPal's COO.
• Hoffman holds an MA in Philosophy from Oxford University
• In popular social network Facebook's first financing round, Hoffman invested as he believed the company could only grow.
August 6th
Year: 1942
Event: Computer scientist and the "W" in the AWK programming language, Peter J Weinberger born
Interesting Facts:
• Weinberger initially studied mathematics at the University of California and received his PhD in 1969, before going on to work in the Department of Mathematics at the University of Michigan for several years.
• He currently works for Google in the software department
August 7th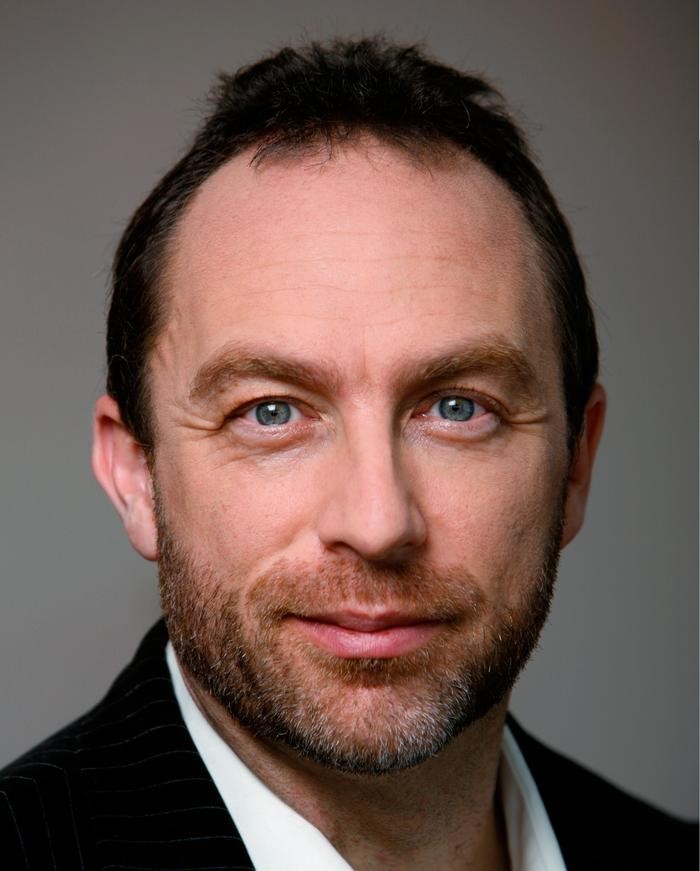 Year: 1966
Event: Co-founder of Wikipedia, Jimmy Wales, born in Huntsville, Alabama.
Interesting Facts:
• Prior to his work on Wikipedia, Wales founded several ventures with different partners, including the ill-fated dot-com Bomis and Nupedia.
• He founded Wikipedia alongside Larry Sanger, who also founded Citizendium and has been named one of the 2006 Time magazine's 100 Most Influential People in the World.
August 9th

Year: 1941
Event: Alfred Aho born in Ontario, Canada; he is a co-author of the AWK programming language and is the "A"
Interesting Facts:
• Aho implemented the first versions of the egrep and fgrep Unix tools whilst working at Bell Labs in the Computing Sciences Research Center.
• Aho has won a string of awards and accolades in his career as a computer scientist, including the Great Teacher Award from the Society of Columbia Graduates (2003) and the IEEE John von Neumann Medal (2003).
• He has co-authored a series of books with other prominent names in the industry, including the Design and Analysis of Computer Algorithms with John Hopcraft and Jeffrey Ullman (1974) and Principles of Computer Design with Jeffrey Ullman (1977).
August 10th

Year: 2005
Event: Opera Mini Browser released for PDAs, smartphones and mobiles.
Interesting Facts:
• The Opera Mini Browser is currently available as a native application (built into) the following OS: bada, Windows Mobile, Android and Symbian OS. It is free to use and available as an app on iOS.
• Using Opera Mini as opposed to loading the traditional Opera browser on a smartphone or mobile device means the data compression and load times are up to 3 times quicker, and reduces the amount of data transfer, which is important to customers with limited data on their mobile phone contracts or PAYG deals.
August 11th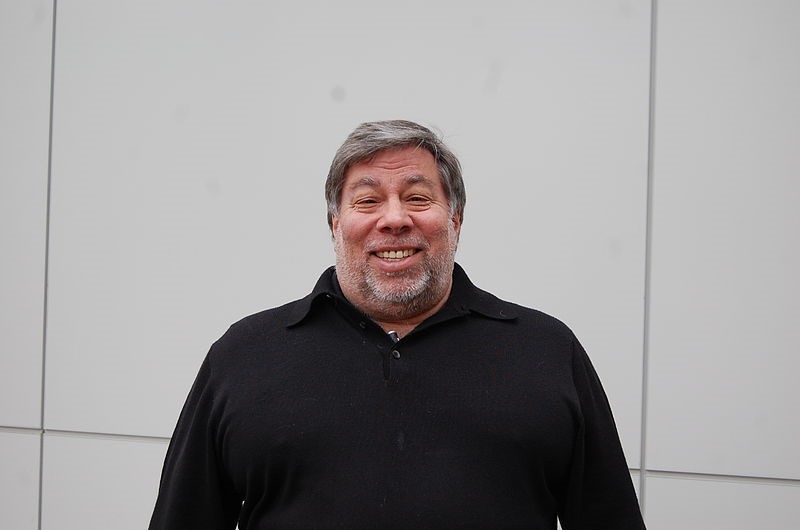 Year: 1950
Event: Steve Wozniak, co-founder of Apple, born in San Jose, California
Interesting Facts:
• Steve's full name "Stephan" is actually incorrect from his mother's perspective; she intended it to be spelt with an "e" and as such always refers to him as "Stephen" not "Stephan".
• Wozniak has been married 4 times and has 3 children
August 12th
Year: 1981
Event: The first IBM PC was released
Interesting Facts:
• The IBM PC was the first and original priginetor of the IBM PC compatible hardware platform.
• It originates from Boca Raton, Florida and was created by a team of designers and engineers led by Don Estridge, who was later nicknamed "The Father of the IBM PC".
• The success of the IBM PC led to bigger and better things, including other companies developing IBM Compatibles such as diskettes branded as in IBM format.
August 14th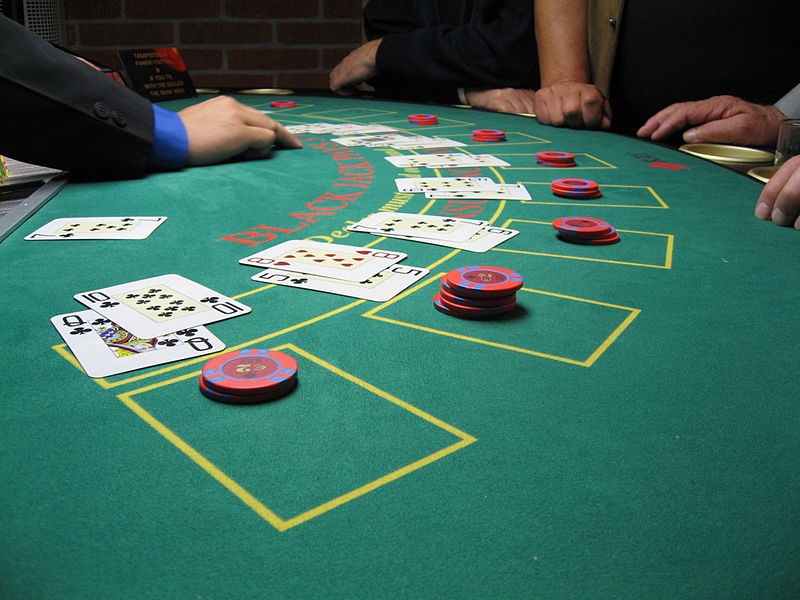 Year: 1932
Event: Edward O Thorp born in Chicago, Illinois – "the father of the first wearable computer"
Interesting Facts:
• Thorp's "wearable computer" was designed to help him win Blackjack based on his probability model formed from his theoretic research based on the Kelly Criterion. His IBM 704 worked in such a way to help him improve the odds in his favour.
• His success shot him to fame in the gambling community, so much so that he wore a variety of disguises in different casinos, as security did not approve of his winning streak and often kicked him out on recognition.
• It is now illegal to wear such a device to help with gambling
August 18th
Year: 1947
Event: Hewlett-Packard incorporated in California
Interesting Facts:
• HP was founded in a single garage in Palo Alto, and has not moved from the city since.
• People often mix Hewlett Packard and Packard Bell up or think they are associated; they are not, they are two separate companies in the same marketplace.
• Walt Disney Productions were one of HP's earliest customers
August 21st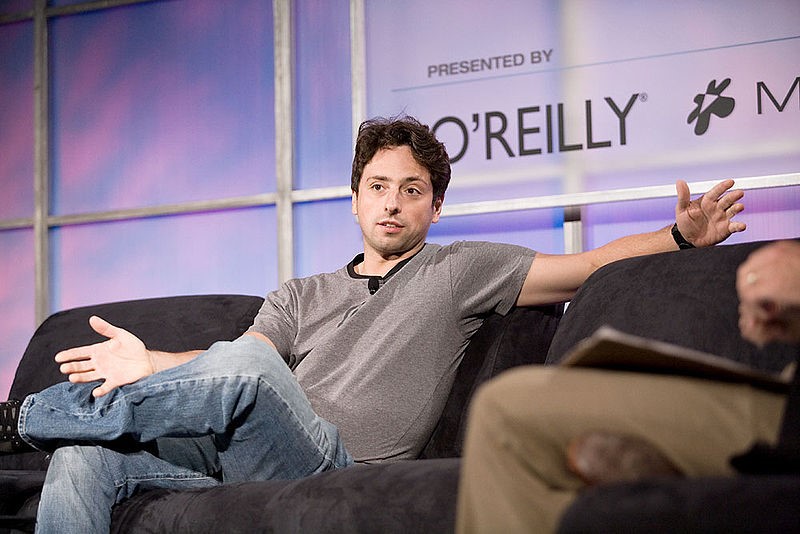 Year: 1973
Event: Google co-founder Sergey Brin born in Moscow
Interesting Facts:
• Brin has received many accolades for his work, not only on Google but throughout his career as a computer scientist. These include an honorary MBA from IE Business School, the Academy of Achievement's Golden Plate Award (with co-Google founder Larry Page) and he was inducted into the National Academy of Engineering in 2009.
• Brin is still very much involved with projects at Google; he is currently working on the Google driverless car project, Project Glass and alternative energy research through Google.org
August 24th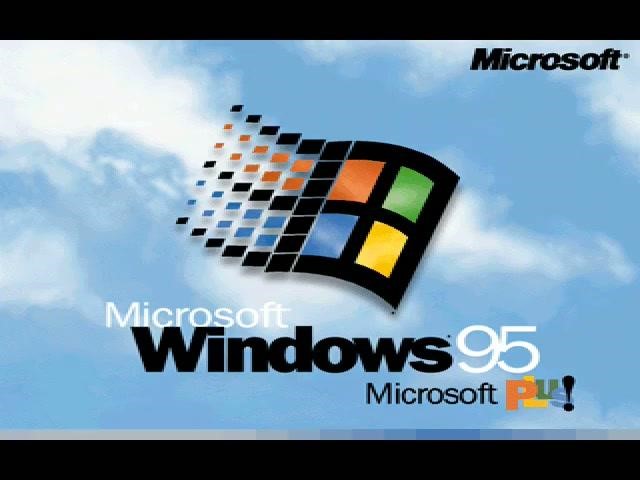 Year: 1995
Event: Windows 95 initial release worldwide
Interesting Facts:
• Windows 95's codename during development was "Chicago"
• It preceded Windows 3.1, with major improvements in the graphical interface, and moved to a 32bit architecture structure.
• It was succeeded by Windows 98 3 years after its initial release.
August 24th
Year: 2001
Event: Windows XP first released to computer manufacturers
Interesting Facts:
• Windows XP was codenamed "Whistler" during development.
• From worldwide launch in October 2011 until the release of Windows 7 in 2012, XP was the most widely used OS in the world
• Extended support for XP is due to end April 8 2014.
August 29th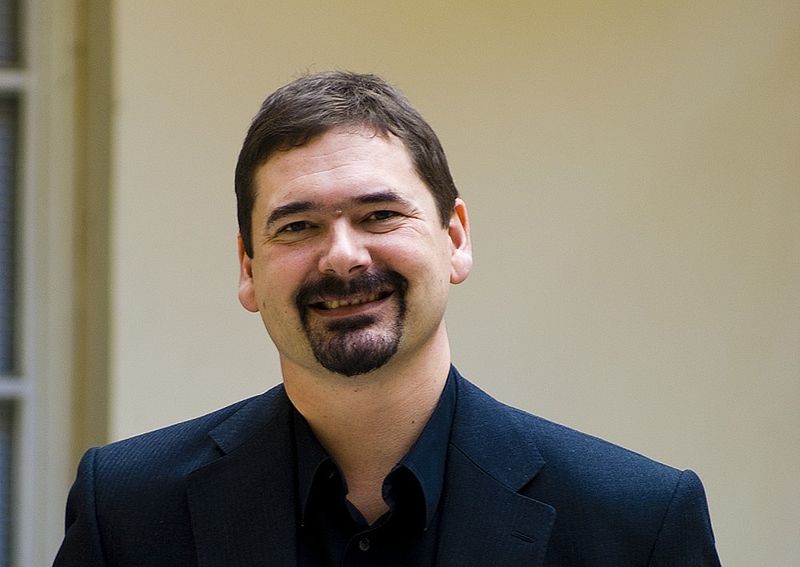 Year: 1967
Event: Jon Stephenson von Tetzchner born in Iceland – founder of Opera Software
Interesting Facts:
• From the company's foundation in 1995, Tetzchner stood as CEO until 2010, whereupon he stood down and was replaced by Lars Boilesen. He left the company completely in 2011.
• Worldwide reporting took place on his failed Atlantic cross swim in 2005, from Norway to America.
Unspecified Dates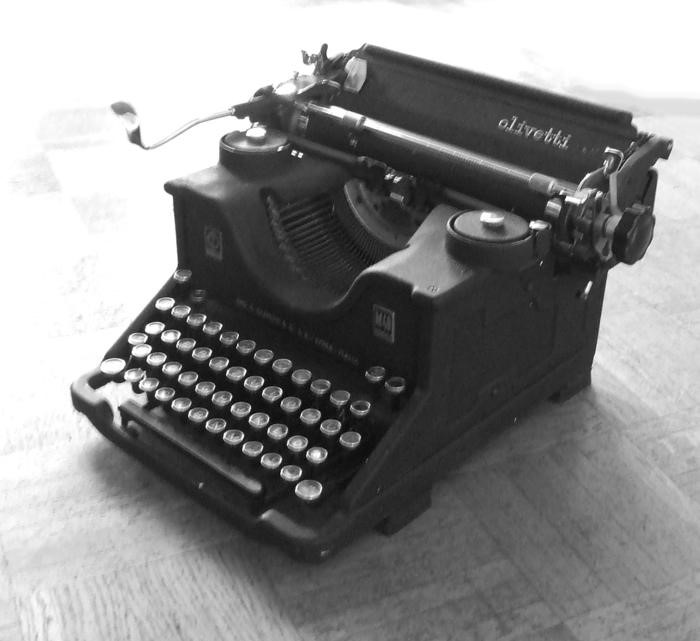 Year: 1868
Event: Camillo Olivetti, builder of the world's first desktop personal computer and founder of Olivetti & Co. SpA, was born in Ivrea, Piedmont
Interesting Facts:
• His company, founded in 1908, is still thriving today albeit part of the Telecom Italia Group.
• Camillo opened the firm as a typewriter manufacturer, but his son, Adriano, took responsibility for developing the product range into a wider range of electricals, including computers, hence Camillo building the first desktop PC, the Elea 9003.
Year: 1981
Event: First release of MS DOS worldwide
Interesting Facts:
• MS DOS stands for Microsoft Disk Operating System
• MS DOS is still used in a limited amount of computer builds, primarily in embedded x86 systems.
• It was officially discontinued for mainstream use on September 14, 2000
Year: 1995
Event: Visual Basic 4.0 released
Interesting Facts:
• Visual Basic 4.0, or VB as it is commonly known, was the first version that could create not only 16 bit but also 32 bit Windows programs.
• It was released in 3 editions; Enterprise, Standard and Professional
• The final version of VB, 6.0, was released in 1998 and mainstream support ended for this version in 2005.

Year: 2003
Event: Popular social networking site Myspace launched on www.myspace.com
Interesting Facts:
• "Myspace" is the current stylisation of the brand, but it has also been known as "MySpace" and "My_______"
• Myspace was founded by Chris DeWolfe and Tom Anderson, but is now owned by music singer Justin Timberlake and Specific Media Group, who bought it in June 2011.
Images
• http://bit.ly/18WgxfI
• http://bit.ly/13sffVs
• http://bit.ly/13Hjms5
• http://bit.ly/16MT0YM
• http://bit.ly/oRXOBq
• http://bit.ly/17oz9OG
• http://bit.ly/19BNoWk
• http://bit.ly/145610T
• http://bit.ly/1egn2XN
• http://bit.ly/bNMHB8
• http://bit.ly/11zoamx
• http://bit.ly/15k3mCQ
• http://bit.ly/14M76qk
• http://bit.ly/YasXtx
• http://bit.ly/13sgWlD
• http://bit.ly/16ebRvS
• http://bit.ly/18WhMvp
• http://bit.ly/18RtBzn
• http://bit.ly/1cl0dpj
• http://bit.ly/13Hm2pF