Posted Feb. 17, 2014, 8 a.m. - 6 years, 11 months ago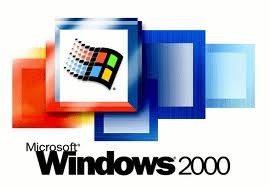 Today marks the 14th Anniversary of the release by Microsoft of Windows 2000.  Windows 2000 succeeded Windows NT 4.0, and was referred to as Windows 5.0 during its development.  It would prove to be the last release by Microsoft under its Windows NT umbrella with Windows XP released the following year in October.
Having been designed to replace Windows 95, 98 and Windows NT 4.0, Windows 2000 offered increased reliability, greater ease of use, as well as improved support for mobile computing and internet compatibility. Windows 2000 allowed for easier hardware installation for its users as it now supported a vast array of Plug and Play hardware including wireless and networking devices, as well as USBs and infrared equipment.  Through Windows 2000 Microsoft also introduced support for operation system level hibernation without the need for special drivers as in previous releases.
With greater reliability and security key features of Windows 2000, Microsoft included Windows File Protection for the first time, to protect core files and prevent programs replacing them.  Microsoft also gave us the MMC Microsoft Management Console and Logical Disk Manager capability for dynamic storage, in addition to features such as Internet Explorer 5 and Windows Desktop Update now introduced into the NT line.
With personalised menus, expandable special folders and the ability to launch multiple programs from the Start Menus, a Re-sort button also allowed files to be sorted by name.  Windows 2000 also introduced us to visual improvements such as fade transition effects, with layered windows that were transparent, and supported balloon notification in the Taskbar.  With a default-enabled interactive Media Player for previewing video and sound files, additional assistive technologies for those with disabilities were also included by Microsoft.
Subtle logo changes and the addition of a melodic piano tune were added for start-up and shut-down also featured in the release.
Windows 2000 was made more accessible to those with visual and hearing impairments as well as other disabilities through the addition of assistive technologies, FilterKeys included SoundSentry which show a visual effect when sound is played, ToggleKeys with sound indicating when Caps, Number or Scroll Lock are pressed together with BounceKeys, SlowKeys and Repeat Keys offering further assistance. Serial Keys allowed for speech augmentation device support, with the Microsoft Narrator screen reader also offered for the first time, together with a screen magnifier.
Available in 4 editions, Windows 2000 was an instant hit with Microsoft reporting that over 1million units were sold within the first month of its release.
Image Credit: http://bit.ly/1eLZWYP